July 29, 2018
Del Mar, CA… The Don Diego Scholarship Foundation has received a generous $5,000 SDG&E Environmental Champions Grant earmarked for the Foundation's Plant*Grow*Eat (PGE) Bus Transportation Program that enables elementary students from Title I schools to bring their home-grown produce to the annual San Diego County Fair.
Don Diego Executive Director Chana Mannen states, "We are so pleased to be a multi-year recipient of this highly competitive SDG&E grant. By funding buses for San Diego County schools that otherwise could not transport students, the grant enables thousands of eager young children to learn about agriculture and nutrition in a fun, hands-on way. Kids grow their edible plants, bring them to the Fair for judging, then visit agriculture-related exhibits, pet animals, and, for some, enjoy their first glimpse of the ocean. It's a memorable experience for them, and for all of us involved."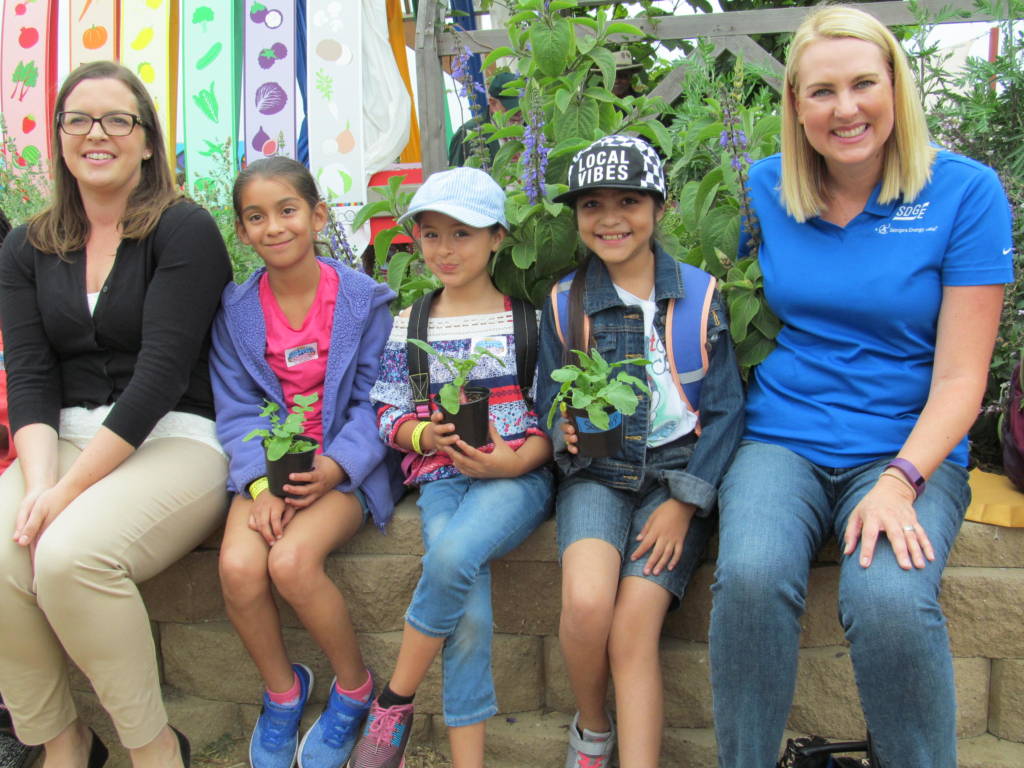 In announcing the grant's approval, SDG&E Community Relations Manager Morgan Justice Black told Don Diego, "We believe in the great work that you do: educating the next generation of environmental stewards and integrating climate science into your efforts. We look forward to another year of partnership!"
During the 2018 Fair, Morgan Justice Black and SDG&E Public Affairs Manager Addie Woodard met with some of the many students whose buses they sponsored. They reported, "We enjoy seeing our money in action. Our donation is very well-spent. It's so cool to know that children are learning where their food comes from."
SDG&E's Environmental Championship Initiative supports 501(c)3 non-profit organizations whose programs work to improve our local environment in San Diego County and southern Orange County. For more information, visit https://www.sdge.com/environmental-champions-initiative.
Don Diego offers Plant*Grow*Eat donors many perks, including publicity, an invitation to meet sponsored children at the Fair and even an opportunity to serve as a judge. To help provide an edible education to students from Title I schools, visit staging.dondiegoscholarship.org, email info@dondiegosf.org or call 858-792-4210.
The Don Diego Scholarship Foundation was named for Don Diego, AKA Tom Hernandez, who served as the Fair's welcoming goodwill ambassador from 1947-1984.
To date since its inception in 1986, the Foundation has awarded $938,500 in scholarships to 234 students and in agriculture education grants. More information is at staging.dondiegoscholarship.org and facebook.com/DonDiegoScholarship.