Don Diego Scholarship Foundation is capping off its 35th anniversary year by inviting donors to help future scholars achieve their college and career goals. People can easily make a tax-deductible, 35th anniversary donation of $3,500, $350, $35, or any amount of their choosing at staging.dondiegoscholarship.org.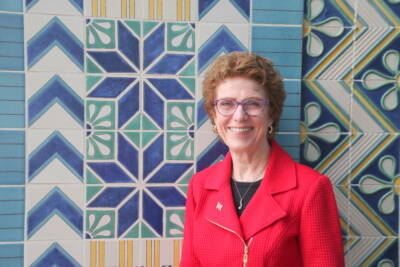 Don Diego Chair Juanita Hayes states, "Beginning in 1986, we have been delighted to propel nearly 300 Scholar-Leaders of diverse backgrounds to universities across the country and careers across the spectrum. Past recipients are currently excelling in healthcare, agriculture, STEM, business, environmental endeavors, public service, and other fields. Today's recipients are idealistic, ambitious, passionate, and eager to make a difference in their community and the world. We believe they represent the very best in our region and in humanity and are deserving of support."
Hayes believes, "Our program is intended to give donors the joy of giving while living."
Anniversary donations will be used to provide 2022 college scholarships ranging from $1,000 to $10,000 in the categories of FFA, 4-H, Employee, Exhibitor/Participant, Junior Livestock Auction, and Vocational Education to students who reside in the San Diego area and have participated in the San Diego County Fair and/or other activities associated with the Del Mar Fairgrounds.
The Don Diego Scholarship Foundation was named for Don Diego, AKA Tom Hernandez, who served as the Fair's welcoming goodwill ambassador from 1947-1984. Since its inception in 1986, the Foundation has awarded $1,191,000 in scholarships to 298 students and in agriculture education grants. More information is at staging.dondiegoscholarship.org and facebook.com/DonDiegoScholarship.