September 25, 2018
Del Mar, CA… The Don Diego Scholarship Foundation believes future leaders are worth a million! To date, we've awarded nearly one million dollars in college scholarships to outstanding students throughout the San Diego area who have excelled in academics, given back to their community and participated in the San Diego County Fair and/or other activities associated with the Del Mar Fairgrounds.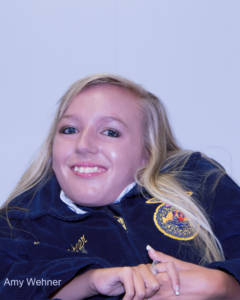 Qualifying high school seniors may have participated in an organization such as FFA or 4-H; showing or auctioning animals at the Fair. Students also are eligible if they have worked at the Fair or Fairgrounds, or if they've exhibited or performed at the Fair.
The highly competitive, annual Don Diego application process begins each January. Recipients are selected in the spring and feted at an annual Gala in the summer. Scholarships support students pursing a Bachelor's Degree as well as an AA Degree or related vocational certificate.
Eligibility guidelines are online now. We encourage high school seniors to ascertain their eligibility and urge juniors to get involved in an activity that qualifies them for scholarships ranging from $1,000-$10,000. Be prepared – do it now!
Over the years, several Vista High students have earned Don Diego scholarships. These include 2015 recipient Amy Wehner and 2016's top $10,000 winner, Yessica Vargas. Victoria Navarro, a 2018 Panther grad, is currently a first-generation college student on track to attain a degree in Psychology, supported by a Don Diego scholarship.
WHERE MIGHT A DON DIEGO SCHOLARSHIP TAKE YOU?