November 8, 2018
Del Mar, CA… The Don Diego Scholarship Foundation believes future leaders are worth a million! To date, the Foundation has awarded nearly one million dollars in college scholarships to outstanding students throughout the San Diego area who have excelled in academics, given back to their community and participated in the San Diego County Fair and/or other activities associated with the Del Mar Fairgrounds.
Qualifying high school seniors may have participated in an organization such as FFA or 4-H; showing or auctioning animals at the Fair. Students also are eligible if they have worked at the Fair or Fairgrounds, or exhibited or performed at the Fair.
The highly competitive, annual application process begins in January. Recipients are selected in the spring and feted at a summer Gala. Scholarships support students pursing a Bachelor's Degree as well as an AA Degree or related vocational certificate.
Eligibility guidelines are at staging.dondiegoscholarship.org/scholarships.
Achievements of Don Diego Scholars are at facebook.com/dondiegoscholarship.
Executive Director Chana Mannen states, "We encourage high school seniors to ascertain their eligibility and urge juniors to get involved in an activity that qualifies them for scholarships ranging from $1,000-$10,000. Past scholarships have propelled outstanding students to prestigious universities around the county."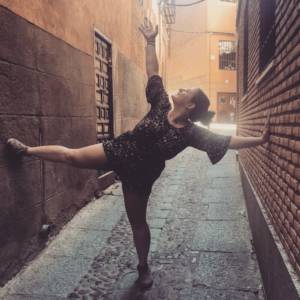 Some, such as 2014 top recipient Carolyn Kravitz, who graduated from Stanford this spring and is now pursuing a PhD at Yale, are ambitiously embarking on advanced degrees and exciting careers. A 2017 scholarship took Jessica Xu to MIT. She spent Summer 2018 in Singapore through a undergraduate research fellowship, in which she worked on streamlining a microfluidics method to analyze cancer cell clusters.
Mannen asks, "Where might a Don Diego scholarship take you?"
The Don Diego Scholarship Foundation was named for Don Diego, AKA Tom Hernandez, who served as the Fair's welcoming goodwill ambassador from 1947-1984. To date since its inception in 1986, the Foundation has awarded $974,372 in scholarships to 232 students as well as agriculture education grants. More information is at staging.dondiegoscholarship.org and facebook.com/dondiegoscholarship.